ORGONE TOILET #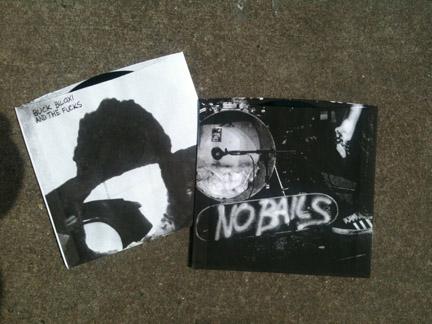 1
BUCK BILOXI & THE FUCKS
"Weirdos In The Street"
Rated "Best Single Of The Year" at Goner Board
Southern Shit Punk
"Weirdos In the Street"
"Shut The Fuck Up"
"Shut The Hell Up"
"CIA (Ultrahumans)"


ORGONE TOILET #2
NO BAILS "Soundproof Room" 7"
Kalamazoo mess of feedtime. Cosmic Psychos, and running from the bees in 720.
Northern shit punk, not as shitty though.
"Soundproof Room" " Werthers Original" "Skate Or Die"


US People can buy at Goner Records, Florida's Dying, and maybe somewhere else if they have 'em.
Foreign stores have them, too.
Our email is orgonetoilet@gmail.com . If you're a store we can sell to you.

They let us have a Facebook site http://www.facebook.com/pages/Orgone-Toilet/466340043400336